Electronic Payment Options
SmartHub: Online bill presentment and payment are available through SmartHub.
Auto-withdrawal: From checking accounts and credit/debit cards. To set this up, call Member Services at 1-800-352-0014 or online via SmartHub.
Pay-by-Phone: Simple, fast, FREE and totally secure. Call 1-866-999-4580 then follow the instructions.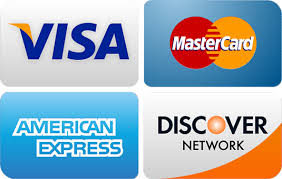 At Northwestern REC Headquarters
Northwestern REC will accept bill payments at its headquarters in Cambridge Springs. However, due to the ongoing pandemic, the office is currently closed to the public.
Office hours are Monday - Friday, from 7:00 a.m. to 3:30 p.m.
Kiosk Payments 24/7
Northwestern REC has a kiosk in the front entrance of its headquarters where members can pay their electric bills. This is ideal for PrePay accounts. Members can pay at the kiosk by debit/credit card, cash or check.
MoneyGram
CVS/pharmacy
Walmart
Wegman's
Find other locations at moneygram.com/billpaylocations
Direct Mail
Payments can be made by mail using the envelopes provided with your bill.
Mail payments to:
Northwestern REC
P.O. Box 207
Cambridge Springs, PA 16403
Other payment locations
The following banks will accept Northwestern REC bill payments (this method can take up to 10 days to process your payment):
Marquette Savings Bank in Meadville, Edinboro and Conneaut Lake
Farmer's National Bank in Titusville
First National Bank of PA
Community National Bank of Northwest PA
Northwest Savings Bank
Mercer County State Bank
Past Due Bills
Contact Member Services at 1-800-352-0014 during regular business hours to settle past due bills or to make payment arrangements.
Insufficient Funds
Northwestern REC charges $50 for returned paper checks and $53 for returned electronic checks due to insufficient funds.