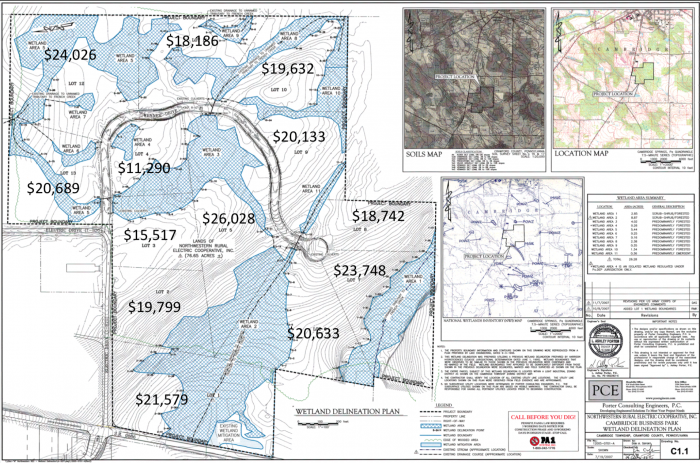 An ideal location in NW Pennsylvania with complete facilities for expanding or relocating light manufacturing, high tech and service industry.
Owned by Northwestern Rural Electric Cooperative Association, Inc., the Cambridge Business Center is adjacent to its headquarters. One mile south of Cambridge Springs in Crawford County, Pennsylvania, and fronting on PA Highway 86, the 77 acres are zoned Commercial and Light Industrial by Cambridge Township.
Download a PDF about the Business Center.